At Hazel Street Recycling we specializing in buying, selling, and processing scrap metals. We are a professional scrap metal recycling yard for individuals, smaller businesses, along with industrial and demolition contractors. We are located at 963 Hazel Street, Akron, OH. We will assist you in unloading your large or small, ferrous, or non ferrous loads. We will then assist you with separating your metals so you can get the best price for every item you bring in. We have reliable service and top notch equipment to provide you with a successful and convenient experience.
At Hazel Street Recycling we are at your service! We are ready to help with all your recycling needs. We have a long list of products we can recycle for you. Feel free to visit our products page for the detailed list.
Our knowledgeable staff is ready to work with you in recycling items large and small. We can determine your metal type on site, weigh it and handle the recycling process. If transporting metals is a challenge we are equipped to help with that as well. Our services include the packaging and hauling away of most types of metals.
The environment is on the forefront of all of our minds. We have the needed certification from the EPA to handle engine oil, transmission fluids, antifreeze and other related fluids and materials.....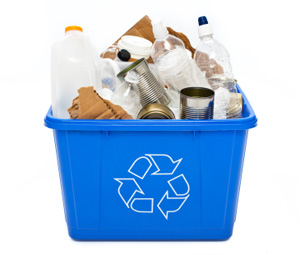 Recycling is very important for the environment. Pollution caused by factories that manufacture plastic, paper, aluminum and other recyclable materials, adversely affect plant and animal life, our water supply and the air we breathe. Recycling is the best way to decrease manufacturing and reduce pollutants created
Another cause of pollution is the large amounts of waste created by the day to day activities of life. Millions of dollars are spent each year in an effort to control and dispose of waste. Landfills cover thousands of acres of property and also add to the prob....